Louisville Summer Camp
Registration is Open!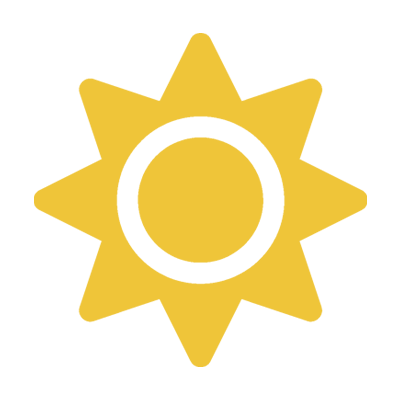 Welcome to the Got Game Camp!
Sign Up for Summer Camp 2022 Today!
The Got Game Camp is a family owned and operated summer camp! With 12 years of experience in LA, we are proud to now serve Boulder County! We are operating at Fireside Elementary in Louisville, located at 845 W. Dahlia Street, Louisville CO 80027. Camp is located near the towns of Boulder, Lafayette, Superior and Erie! 
Got Game is unique in that each child has the opportunity to customize their day, each day, based on what interests them the most! Daily schedules consist of traditional sports, short and long term art/science and collaborative projects, tons of original games, water play, special on-site surprises and much more! 
Since this is our first year in CO, use promo code GOTGAMEFAM to receive $100 off PER WEEK (full week sign-ups only)! Yes, you read that correctly! And all first-year families are guaranteed the SAME weekly rate next summer, when you return! We're here to stay, and can't wait to get started! We look forward to welcoming you to our Got Game family!
Summer Schedule
Summer Camp hours are 9:00am to 3:30pm.
Extended Care available (for fee) from 8:00am to 5:00pm. 
 Summer Camp 2022 Weekly Schedule. Sign up by the week!
| | |
| --- | --- |
| Week 1 | June 6 – June 10 |
| Week 2 | June 13 – June 17 |
| Week 3 | June 20 – June 24 |
| Week 4 | June 27 – July 1 |
| Week 5 | July 5 – July 8 (no July 4th) |
| Week 6 | July 11 – July 15 |
| Week 7 | July 18 – July 22 |
Weeks 1 – 7
Fireside Elementary School
845 W. Dahlia Street
Louisville CO 80027
Super Early Bird (by April 20th) – $375 per week
Early Bird (by May 6th) – $395 per week
Regular Rate – $415 per week
But do not forget, for our first year only, use promo code GOTGAMEFAM to receive $100 off PER week and guarantee the same rate for next summer, too!
Got Game is more than just a camp…
It's a culture! 
Space is limited and we expect to reach capacity quickly, so sign up ASAP!  
Got Game Summer Camp Staff are regular PE teachers for many schools, after school site directors and coaches, teachers, enrichment leaders and educators that specialize in many different fields. All team members are CPR and first aid certified, background checked/livescanned, TB tested and undergo regular training! 
GOT GAME CAMP DAILY SCHEDULE
9:00am-9:30am  Check-In & Supervised Free-Play
9:30am-10:00am  Camp Orientation
10:00am-11:15am  Activity Rotation #1
11:15am-11:30am  Snack
11:30am-12:30pm  Activity Rotation #2
1:00pm-1:30pm  Supervised Free-Play
1:30pm-2:30pm  Rotation #3
2:30pm-3:30pm  Rotation #4
Extended care times (8-9am and 3:30-5:00pm) are reserved for supervised free play, as unstructured (yet organized) play is an important part of any child's day!
Activity Rotations consist of a variety of options ranging from sports, original games, active play and creative activities such as arts and sciences, theatre and more!
We have created many "camp-favorites" over the years that our campers love, and we purposefully develop our curriculum with different sets of options and activities, creating a randomness to each week that keeps our campers super engaged! Campers have the opportunity to focus on what they love the most as well as explore new interests. Whether you sign up for one week or all summer long, each week is a new experience!
At Got Game, we have something for everyone!
Whether your camper is a first-timer or has been with us for years, each day brings something new and exciting, and each relationship is built with care. Welcome to our Got Game family and the best summer camp in Los Angeles!