2023 Summer Camp
Registration Now Open!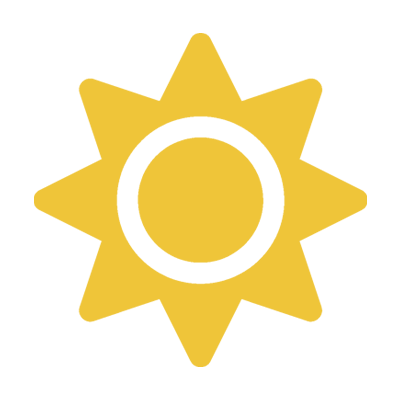 Best Summer Camp in Los Angeles

Summer 2023
Summer Camp 2023 Registration Now Open! 
Serving Mid-City, West LA, and West SF Valley!
Ready to have some good-old-fashioned fun?
There is no CAMP like GOT GAME!
Sign up TODAY for the best Summer Day Camp in Los Angeles! 
Summer Camp is our most popular camp season with non-stop fun! This year, take advantage of multiple camp locations! We are centrally located at multiple safe and secure school sites at Hancock Park Elementary, Third Street Elementary, Redeemer, Short Avenue, Hale Charter and Woodlake Elementary throughout Mid-City, West Los Angeles and the West San Fernando Valley! Find a location near you, and enjoy a summer you'll remember forever while making friends that last a lifetime!
At Got Game, each week is treated like a new camp experience, allowing campers to discover something new, or keep with what they find exciting. We offer a variety of indoor and outdoor activities throughout the day and campers can fully customize their schedules based on interests! Daily schedules consist of traditional sports, short and long term art/science and collaborative projects, TONS of original Got Game games, water play, special on-site surprises and so much more! 
Campers build lasting friendships and coaches are with them every step of the way. Whether your camper is a beginner or experienced, our activities are geared towards all ages and all types of interests! Rookies are ages 4-6, Pros are 7-9, Veterans are 10-12 and CITs are 13+! Our staff facilitates all the games and is the most fun, loud, inspiring, engaging, totally awesome and experienced coaching crew around! Got Game is more than just a camp… It's a culture! Come join our Got Game family!
Summer Schedule
Camp Hours – 9:00am-3:30pm. 
Extended Care – 8:00am-5:00pm (for fee). 
Register for individual weeks, multiple weeks, or ALL summer long! Multi-Week discounts, Super Early Bird (until March 23), Early Bird (until April 23) and 20% sibling discounts applicable.
Summer 2023
| | |
| --- | --- |
| Week 1 | June 12 – June 16 |
| Week 2 | June 19 – June 23 |
| Week 3 | June 26 – June 30 |
| Week 4 | July 5 – July 7 (W-F, no July 3-4) |
| Week 5 | July 10 – July 14 |
| Week 6 | July 17 – July 21 |
| Week 7 | July 24 – July 28 |
| Week 8 | July 31 – August 4 |
| Week 9 | August 7 – August 11 |
Camp Locations
Our Los Angeles day camp locations are in Mid-City, West LA and SFV. We are centrally located throughout the Miracle Mile District close to The Grove, La Brea Tar Pits, Farmers Market, and Beverly Center. We are easily accessible from Hollywood, West Hollywood, Hancock Park, Mid Wilshire, Beverly Hills, Pico Robertson, Koreatown, Culver City, Venice, Marina del Rey, Westchester, Downtown L.A. and throughout the San Fernando Valley such as Woodland Hills, West Valley, Calabasas, West Hills, Northridge, Sherman Oaks, Tarzana and more!
Weeks 1 – 8
Hancock Park Elementary
408 S Fairfax Ave
Los Angeles, CA 90036                                                                                      Mid-Wilshire, Mid-City
Weeks 1 – 8
Third Street Elementary School
201 S June St
Los Angeles, CA 90004
Hancock Park 
Weeks 1 – 9
Redeemer Elementary
10792 National Blvd.
Los Angeles, CA 90066
West LA, Cheviot,, Culver City

Weeks 1 – 8
Hale Charter Academy
23830 Califa St.
Los Angeles CA 91367
Woodland Hills, West Hills, West Valley
Weeks 1 – 8
Short Avenue Elementary
12814 Maxella Ave..
Los Angeles CA 90066
Marina del Rey, Playa Vista, Culver West

Weeks 1 – 8
Woodlake Avenue Elementary
23231 Hatteras St.
Woodland Hills CA 91367
West Valley, Calabasas
Week 9 only
Melrose Elementary School
731 North Detroit Street
Los Angeles, CA 90046
West Hollywood, Mid-City
Each day, we offer a wide variety of indoor and outdoor activity options, as well as water play and special on-site surprises weekly!  Throughout our activity rotations (four [4] daily), campers choose between a myriad of sports, games and creative options!
Got Game is more than just a camp…
It's a culture! 
Field Trips RETURNING Summer 2023!
 Finally back and by popular demand, campers ages 8+ may sign up for field trips each Friday! ALL campers have the option to NOT attend our weekly trip and STAY on campus with camp staff! There is plenty of on-site-summer-fun available Fridays whether you attend the field trip, or not! 
To include Friday's trip with your sign-up, an additional $50 fee is added, and pizza lunch is provided!
Again, this option is available to campers 8+ years old. In rare cases, campers may lose trip privileges based on behavior. Campers 6-7 years old may attend ONLY when an approved 1:1 adult chaperone also attends (all expenses paid for by Got Game, but chaperones travel with camp, not privately). Younger campers are NOT yet eligible for camp travel/trips. NO DAILY SIGN-UP for Friday field trip days. Campers must already have attended majority of the week.
Safety is our absolute top priority so please note, we will not make any exceptions to our 2023 Field Trip Policy. Thank you in advance for your understanding and support! Got Questions? Email admin@gotgamecamp.com! 
Our 2023 field trip schedule is TBA with final details released at the end of January! Families have the option to add field trips to registration once final locations are published.At Got Game, we experience some of the most fun and exciting attractions in LA to cap off each week! Chartered camp buses leave our camp-site in the AM (some trips may require an early drop-off), and return between 4-4:30pm in the PM. Sites may vary based on Mid-City, West LA and West Valley locations. PLEASE NOTE: For ALL Mid-City campers (only) NOT attending field trips, camp is held at Hancock Park Elementary every Friday. For ALL Mid-City campers (only) that ARE attending field trips, drop-off AND pick-up is located at Third Street Elementary every Friday. This is for ALL Mid-City campers, regardless of which location you are registered at!
We visit AWESOME sites such as Raging Waters, Knott's Berry Farm, DojoBoom, Hollywood Sports Park, SkyZone, Dave & Buster's and more!
At Got Game, we have something for everyone!
Whether your camper is a first-timer or has been with us for years, each day brings something new and exciting, and each relationship is built with care. Welcome to our Got Game family and the best summer camp in Los Angeles!
Best summer camp EVER for my two active and athletic boys. The coaches are amazing and form strong mentoring relationships with each camper. My sons, now 6th grade and 4th grade, have attended each year for four years but this was the first time we did the entire summer and chose extended care so we had coverage between 8 am and 6 pm. This year they added hot meal options which my older son loved. I would pick them up and they would not want to leave! The field trips are a great highlight but don't think they are the only reason kids want to go. The weekday OASIS tournaments and countless indoor and outdoor activities are like catnip for kids! I can't wait to have them there all next summer, and Coach K is already talking to my older son about a leadership position as a Counselor in Training. What a great way for him to burn calories, exhibit teamwork, and get leadership experience! Each coach (and there are many female coaches too) has made my kids better kids, all without them even realizing it. Great talent at this camp. A huge applause for founder, Coach K. Ten thumbs up!
My kids are slightly on the shy side - this camp has created a truly fun and safe environment for them with gentle encouragement from counselors we have come to adore!!! Just during this Winter Break camp, both our kids have truly surprised us by signing up for a talent show - twice! - which I think speaks volumes about the level of comfort they felt to be on stage (something they wouldn't EVER do before). Aside from the fun stuff they got to do every day and the Friday field trips they look forward to all week, this camp has taught them invaluable life skills - make friends, make choices about which activities to participate during the day, and learn how to be yourself. As a parent, I cannot be grateful enough. I have recommended this place to others and look forward to the upcoming Summer Camp - bring on the Carnival day, water games, face painting - we love it all 🙂
As a parent of a 7 year old boy I have searched high and low for a camp that could fulfill all of my expectations. In my mind I wasn't asking for much. I wanted a camp that was appropriately staffed, knowledgeable in CPR, adults/coaches that were good with kids and had great communication skills and treated the kids with dignity. I wanted a safe environment, and most of all for the kids I wanted it to feel like a summer camp! loaded with lots of fun! Apparently this was too much to ask for so I thought! I came across Got game camp over the winter break and tried it out for a week. I liked the staff a lot so I figured I'd give it a go for the whole summer and I can genuinely say I am so happy with my decision. They have EXCEEDED MY EXPECTATIONS. They have so many fun activities for the kids to choose from. My kid is wiped out by the time we get home!! Coach K is a stand up guy, Monica's memory is incredible. She knew us by first AND last name the second day we signed in! Coach Bear is loved by all the kids. I always see them circled around him waiting for him to say something funny! And the rest of the staff are A-MAZING with the kids! (Trust me I've observed with a critical eye on many different days and times!) I encourage all of you parents out there to give Got Game Camp the opportunity to give your kids an incredibly fun experience!
Got Game is quite seriously one of the best things that ever happened for our family and our daughter, even before the Covid Quarantine started. Now that we are all in quarantine, Got Game makes our lives better and easier every single day. I do not exaggerate. I could not love the people who run these programs. They have so much heart, enthusiasm, energy and integrity. And they really do love these children. I am so so so thankful for Got Game.